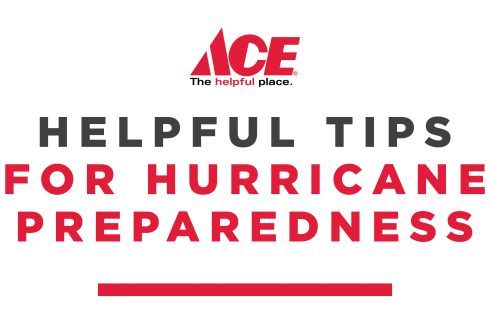 CREATE AN EMERGENCY KIT
Stock up on essential supplies: First Aid kit, battery-powered or crank-powered radio, flashlights and lanterns, fresh batteries, a manual can opener and a three-day supply of drinking water and non-perishable canned food.
PREPARE FOR FLOODING
Block entryways with sandbags to prevent floodwaters from coming in. A single layer of sandbags along the door jams on the inside and outside of doors will help to prevent minor flooding and help brace the door during strong winds.
HURRICANE SHELTER
Check with your local community and have 2-3 of your nearest shelters identified and mapped, as you may not be able to access every shelter based on road closing or storm damage.If you have pets, make sure the hurricane shelters you identify are pet-friendlyand be sure to also have pet supplies ready.
GAS THE CAR
Storms can form quickly and if you need to evacuate your city, you want to beready to go at a moment's notice.
 GUARD IMPORTANT DOCUMENTS
Secure important documents (insurance policies, birth certificates, etc.) in a plastic, zip-top bag and store in a safe and readily accessible place.
PROTECT YOUR HOME
Teach family members how to turn off the gas, water and electricity supply to your home. Cover doors and windows with heavy plastic or plywood panels to protect against flying debris.