Wanting to invest in the legendary Big Green Egg? Still unsure? Take a look below at all the innovative ventilation features BGE has to offer!
The Big Green Egg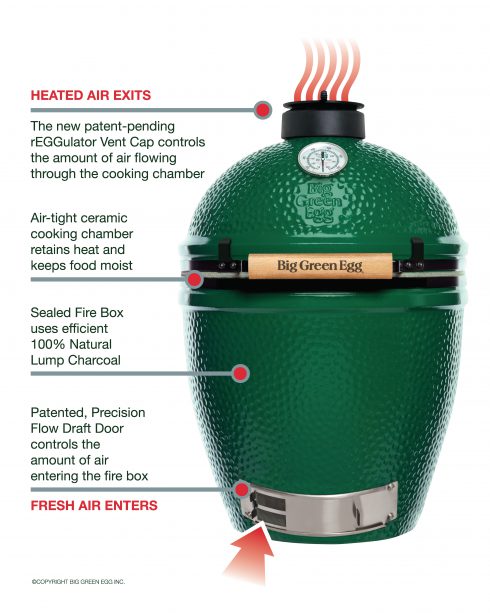 The ceramic build of the Big Green Egg allows for its unique shape and ventilation system.
The BGE's air-tight cooking chamber retains its temperature keeping food hot and moist.
The patented flow draft door controls the air flow entering the fire box. This allows the chef to easily adjust the cooking temperature.
With BGE's rEGGulator vent cap, the chef manages the temperature release at their discretion.
For more information, visit AceHardware.com.
Published: 2/4/2020